ORANGE ZONE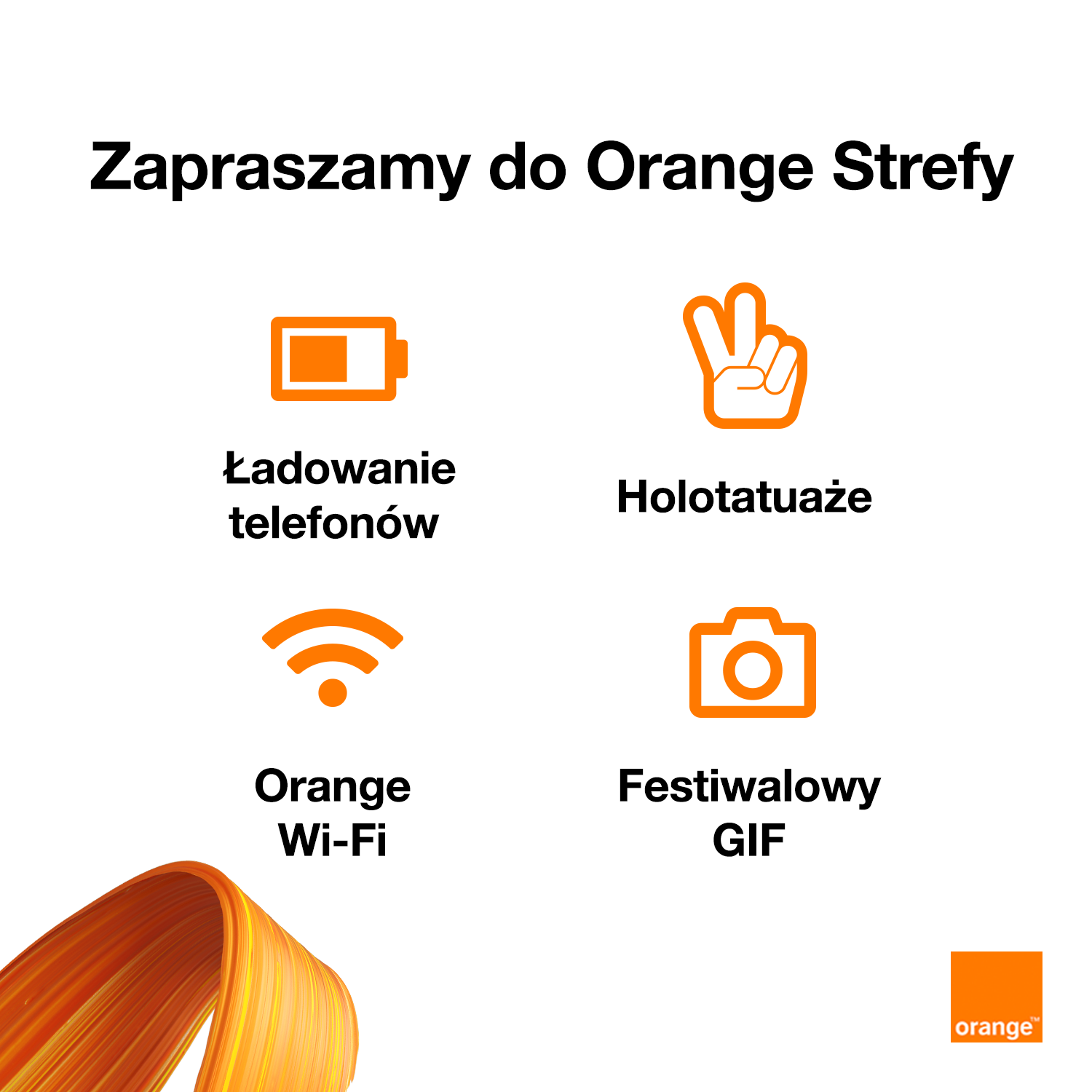 Orange Flex #chceszmasz
Do you fancy a good party between concerts, or maybe after party in best company? #chceszmasz! Have fun in the rhythm of the best music and discover Orange attractions. Little party never killed nobody.
#flexyourwifi
Use free Orange Wi-Fi in the Zone and share your emotions with your friends.
#flexthepower
You will never run out of energy with us - charge your phone with Orange Energia. 200 charging points are here for you.
#flexyourself
Express yourself and have a holotattoo. Be flex!
#flexthegif
Have great fun! Take your friends, paint the festival gif, and burger discount can be yours.
#flexyourburger
Hungry? You have only three steps to a juicy burger discount:
- make a gif in Orange Zone
- tag @Orange_Flex and use #chceszmasz
- share it on Insta and get a coupon from a hostess
You can buy a burger in our food truck at the festival. Hurry up! Number of promotional burgers is limited.
---
House of Walkers
House of Walkers is a specially designed space that gives you a possibility to enjoy the time spent with friends listening to your favorite music. At the venue, each guest will be able to experience and enjoy what we have the best. We will take you on a journey showing the history of our brand and the diversity of our flavors. You will discover surprising cocktails inspired by the energy and atmosphere of London, Singapore, Cape Town or Rio de Janeiro.   Join the House of Walkers zone, enjoy drinks and collect stamps in the festival passport to exchange them for festival gadgets.
Keep Walking!
---
Tymbark
Discover fully diverse & fruity world of Tymbark at the Kraków Live Festival. We love music and good mixes as much as YOU do! That's why you can find us almost everywhere for these two days. Visit one of our tents and try refreshment you've never tried before! Let's taste our new must have – combination of exotic mango and refreshing mint!
Come to our green chilling zone with your friends to chill out between concerts and feel refreshing effects of our fruity novelties, lemonades, cold drinks, the new mixes of lemonade and ice tea!
#LoveLife #LoveMusic
---
cytryNOWE połączenie
KLF is the best combination of music and fun, so ad a little lemon freshness to the mix and visit us!
Try our fruity cocktails, lie down on our deck chairs and catch a breather between concerts.
Sounds like a perfect match? Just like our newest Soplica Duo Flavors: a perfect mix of refreshing fruit with legendary Soplica quality.
Invigorating lemon enriched with raspberry, quince or mint is a winning combination which will delight you with its lightness.
---
Lay's
Lay's is a brand that is associated with the delicious flavor of crisps and a great time spent with friends. During the summer, we feel that the moments together taste better with Lay's. Every year we prepare for you a number of summer attractions, so that there are plenty of such moments. This year, we will "turn up" the summer and we show that music and summer festivals are a great time for crunching together.
No matter what music genre you like most - there are as many of them as Lay's flavors. You will find this diversity in our Lay's zone, where variety of activities is waiting for you -  ideal for you and your (not only) music pack! )Music escape room, festival tattoos, comfortable chill zone or the opportunity to take the most instagram-worthy photo at the festival (how many hearts will you collect?). These are just some of the planned attractions, and if on the way you feel like delicious Lay's chips, come to our zone!
Take your pack to the Lay's festival!
---
Samsung
Smartfony z serii Galaxy A zostały stworzone do życie LIVE! Do streamowania, nagrywania, robienia epickich zdjęć i dzielenia się nimi z całym światem. Czy jest do tego lepsza okazja niż Kraków Live Festival? Mało prawdopodobne! Dlatego w przerwie od muzycznych wrażeń zapraszamy do naszej strefy, gdzie przygotowaliśmy dla Was salon luster, w którym można wykonać nieskończone selfie oraz huśtawki zanurzane w fali kolorowych wstążek.
 Jeżeli kochacie robić kreatywne zdjęcia smartfonem, nie może Was zabraknąć. Spotkajmy się pod A!
---
Visit the Radio ZET zone at one of the biggest music festivals in Poland!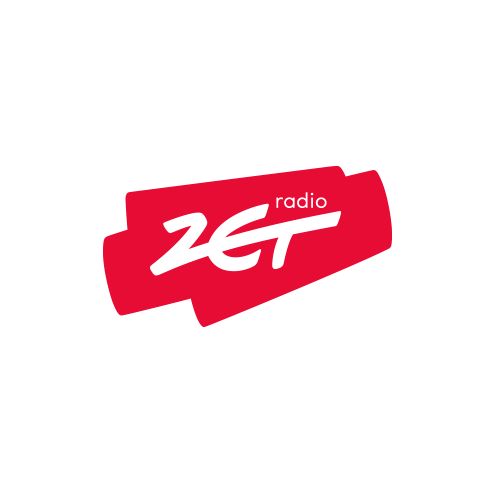 Where:
You'll pump up your festival style
Professional make-up, hair stylists?  No problem at all! Our metamorphosis zone will tackle any challenge!
You will win exceptional prizes
Be alert! Follow exactly what is happening in our zone, use the # siłamuzyki tag on your Instagram account and win valuable prizes.
You will see what you can not hear
Take a look at the work of Radio ZET DJs, and even make an impact on our frequency - where everything happens live!
Join the shared fun! See you in the Radio ZET zone!
---
Kraków Salon of the Art Zone by Krakow Festival Office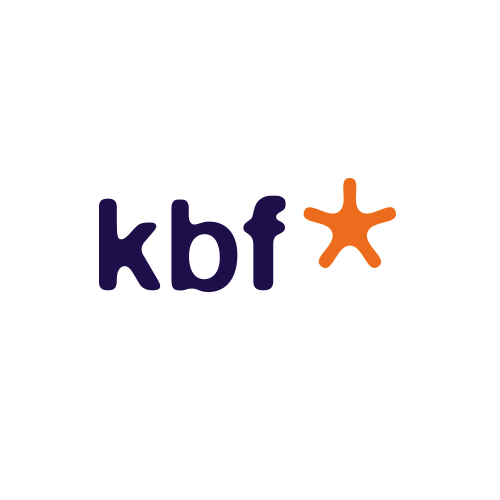 Art, art, three times art!
Enter the zone of the Kraków Salon of the Arts and take up the challenge!
Take a picture among thousands of mirror reflections to win concert tickets.
Just post them on your Instagram tagging KBF's profile @krakowskiebiurofestivalowe and #krakowskisalonsztuki. At the end of the festival we will select and award the best photos!
Tune into culture, head to the zone of the Kraków Salon of the Arts and join us to make ART!
The Kraków Salon of the Arts 2019 is hosted by the City of Kraków, the Kraków Festival Office and the F.A.I.T. Foundation.
www.krakowskisalonsztuki.pl/eng/
---