Kraków Live Festival is a two-day music festival based in Kraków and promoted by Alter Art. Each year two stages are built on the area destined for the festival, next to the stages there are created: gastronomic area and an area with non-music attractions. The festival line-up is based on the worldwide famous artists as well as on the selected group of Polish artists. Each year the festival draws the attention of tens of thousands of music fans and is a kind of closure for the festival season in Poland. We put emphasis on a non-music festival attractions which enables the festival goers to use the broad cultural offer of the Kraków city. Each year a cooperation is planned with the local culture institutions such as: National Museum in Kraków, MOCAK – Modern Art Museum, Historic Museum.
Full line-up:
2019:
MACKLEMORE, DJ SNAKE, POST MALONE, CALVIN HARRIS, SKI MASK THE SLUMP GOD, AURORA, YEARS&YEARS, MASEGO, PRO8L3M, ROSALIE., KRZYSZTOF ZALEWSKI, NATALIA NYKIEL, MARCELINA, TUZZA, KRÓL, KACPERCZYK
2018:
KENDRICK LAMAR. A$AP ROCKY. MARTIN GARRIX. STORMZY. DIE ANTWOORD. JESSIE WARE. UNKNOWN MORTAL ORCHESTRA. DARIA ZAWIAŁOW. BASS ASTRAL X IGO. MERY SPOLSKY. SONBIRD. SOKÓŁ. HEADIE ONE. KAMP!. JAN – RAPOWANIE. LINIA NOCNA.
2017:
LANA DEL REY. ELLIE GOULDING. ALT-J. WIZ KHALIFA. TRAVIS SCOTT. NICK MURPHY FKA CHET FAKER. BIRDY. REJJIE SNOW. PEZET. TEN TYP MES. XXANAXX. PABLOPAVO I LUDZIKI. BOVSKA. PIOTR ZIOŁA. RALPH KAMINSKI. HOLAK.
2016:
MASSIVE ATTACK+YOUNG FATHERS. MUSE. THE CHEMICAL BROTHERS. SIA. ROISIN MURPHY. DAMIAN "JR.GONG" MARLEY. THE NEIGHBOURHOOD. TERRIFFIC SUNDAY. JÓGA. ALGIERS. CAGE THE ELEPHANT. HEY. COALS. NATALIA NYKIEL. THE DUMPLINGS. KORTEZ. ORGANEK
2015:
AURORA. BOKKA. FOALS. FUTURE ISLANDS. GEORGIA. KAMP! KENDRICK LAMAR. LOW ROAR. MØ. O.S.T.R. RATATAT. RASMENTALISM. RUDIMENTAL. TACO HEMINGWAY. THE MACCABEES. TV ON THE RADIO. VIET CONG. WILD BEASTS  
2013:
BIFFY CLYRO. BISZ (B.O.K). BRODKA. THE CRIBS. FLORENCE AND THE MACHINE. FRANZ FERDINAND. KATY B. ŁAGODNA PIANKA. MAGNIFICENT MUTTLEY. MARIKA & SPOKOARMIA. MELA KOTELUK. DAWID PODSIADŁO. RAS LUTA. REGINA SPEKTOR. TRÈS.B. WU-TANG CLAN
2012:
THE KILLERS (CLMF + WARM-UP SHOW). PLACEBO. THE ROOTS. SNOOP DOGG. CRYSTAL FIGHTERS. AZARI & III.  MYSTERY JETS. SPECTOR.COOL KIDS OF DEATH. DANIEL DRUMZ. ELTRON JOHN. FAIR WEATHER FRIENDS. FEADZ. KAMP! KEIRA IS YOU. KIXNARE. LAST ROBOTS. MUCHY. MICKEY MOONLIGHT. MAXIMILIAN SKIBA. PEZET & MAŁOLAT LIVE BAND. SPOX. SUPRA1. TABASKO 
2011:
KANYE WEST. INTERPOL . THE KOOKS . EDITORS . WHITE LIES . KID CUDI . YOU ME AT SIX . EVERYTHING EVERYTHING . PABLOPAVO I LUDZIKI. PARIAS. GOORAL. ŁONA WEBBER & THE PIMPS . OUT OF TUNE . FONOVEL . POPKULTURA . VALLIUM . i inni
2010:
MUSE . THE CHEMICAL BROTHERS . 30 SECONDS TO MARS . N.E.R.D . PANIC! AT THE DISCO. MUCHY . SOFA . CF98 . ELDO . L.STADT . FOX . PLASTIC VS. PONO . i inni
2009:
THE KILLERS . 50 CENT . NAS . THE STREETS . SHAGGY . GENTLEMAN . LUPE FIASCO . JAMES . MADCON . O.S.T.R. . ABRADAB . COMA . VAVAMUFFIN . WARSZAFSKI DESZCZ . EASTWEST ROCKERS . ŁĄKI ŁAN . MARIKA , JUNIOR STRESS . KUMKA OLIK . TEN TYP MES . i inni
2008:
THE PRODIGY . TIMBALAND . MISSY ELLIOTT . KAISER CHIEFS . SEAN PAUL . HURT . MARIKA . COKE STAGE . INDIOS BRAVOS . THE CAR IS ON FIRE . SOKÓŁ feat. PONO . PEZET . AFROMENTAL . i inni
2007:
FAITHLESS . RIHANNA . LILY ALLEN . COMMON . AKON .MALEO REGGAE ROCKERS . TOMEK MAKOWIECKI . PINNAWELA . O.S.T.R. . MOLESTA EWENEMENT . ŁĄKI ŁAN . ŁONA I WEBBER . BOOGIE MAFIA . i inni
2006:
JAY-Z . SHAGGY . TATIANA OKUPNIK . VAVAMUFFIN . RENI JUSIS . EASY BAND ALL STARS . MATT KOWALSKY . NUMER RAZ I DJ ZERO . DESZCZU STRUGI . EASTWEST ROCKERS . i inni
media monitoring:

---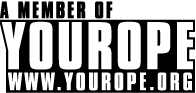 We are a part of the YOUROPE association  - www.yourope.org
Each year we aim at reaching millions of people by culture, music and design. The events we organise reach many different people in a particular places and time.
Together with our audience we create a community, that is based on passion to music, culture and our love for the festivals.